Summer is synonymous with sunshine, cook-outs, fireflies and 5ks, at least in my house. I have already signed up for three this summer! If I am not careful I may end up with one every weekend. The whole family loves doing 5ks. (Some are even themed runs, which encourage participants to dress in the spirit of the theme!) My little one loves to encourage and cheer on the runners, and yells "Go! Go! Go!" from her stroller as people pass. Her favorite part is when dad decides to run with her stroller. She laughs so hard! I love seeing all the creativity of people's costumes; it is also a great way to enjoy the nice summer weather. Now, I know what you are thinking, "But Val I don't like to run so why would I enjoy a 5k?" The great thing about a 5k is you don't have to run! I certainly don't. You can power walk a 5k in less than 45 minutes and no matter if you run or walk, there will be others cheering you on at the finish! Usually what makes me want to sign up, apart from the charity I want to support, are the finishing medals and t-shirts. Some of them are really fun! I have one from the solar eclipse last year that is just the coolest! I wanted to share some of the 5ks I am looking forward to this year.

Furry Skurry: This event is so much fun! My family participated last year with River Valley. It is put on by the Humane Society of Greater Dayton so it is all about the animals! If you follow me on Facebook then you know how much I love animals and support this organization. This year there will be goat yoga! How fun does that sound? Register here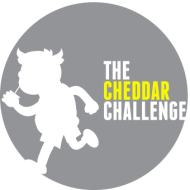 Cheddar Challenge: OK, so this one doesn't exactly benefit a charity, but it still looks like a lot of fun! Every participant gets a medal and a small milkshake; those are my favorite 5ks to do! There is also a virtual option, so if you like the shirt and medal but can't make the 5k you can still participate! Oh, did I mention it's a Young's Dairy sponsored run, so you can get delicious ice cream afterwards! Register here or get more information here.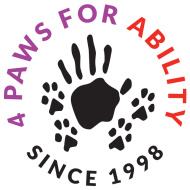 4 Paws for Ability 5k: I hope everyone reading this has heard of 4 Paws for Ability. They are one of River Valley's partner charities for the year. If you haven't heard of them they train and provide service dogs for children with disabilities or veterans who suffer from Post-Traumatic Stress Disorder. This 5k is going to be a lot of fun and benefits a great organization! Team River Valley will be there, including my family. We hope you will join us and if you do stop by and say hello! Oh, this race is also at Young's Dairy! Register and find more information here.

The Glo Run: Sponsored by the Miami Valley Down Syndrome Association, this race takes place at night, which is a fun twist. Each participant gets a medal, and the registration fee does go toward a charity, but it has not been determined which one yet. I can only imagine all the fun costumes there will be! This one has been on my wish list to participate in for awhile now. Register here.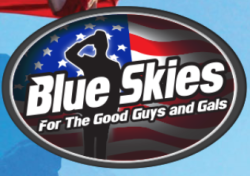 Ohio Challenge, Warrior Weekend to Remember: This 5k benefits veterans and gold star families of Blue Skies for the Good Guys and Gals Warrior Foundation. There are going to be a lot of cool things happening at this 5k. They are having a skydiving demonstration and it is being held in conjunction with the Hot Air Balloon Festival so there will be tons of fun stuff to do afterward. Find more information and register here.
There are so many options for 5ks in our area – and these are just through the summer. Typically each festival will have a 5k and there is usually one somewhere for the holidays. I want to know which race you are looking forward to! Also if you plan on dressing up I want to see! Send me an email