Have you ever thought about using your smartphone to save you money? If you are like me, you use your phone for just about everything anyway. Why not use it to save money as well? There are tons of legitimate apps out there that will do just that! A while ago my friend introduced me to an app that would save me money by me simply going grocery shopping. I'll admit I thought it was a scam but I gave it a try and never looked back! I have had a handful of people asking about all the money-saving apps out there, so I figured it was time to write a post about it. If you don't find one that fits your needs on this list, don't worry, there are tons of options out there. All of these apps can be in your phone's app store.

1. Digit: Digit is a money-saving app that will save money for you automatically. You log in to your bank account through the app (don't worry; it's secure) and it analyzes your income and spending habits to determine how much money it can save without you noticing. Each day Digit will look to see if it can save any money for you, and if you are worried about over drafting your account they have a no-overdraft guarantee. You can set certain goals such as saving for vacation or paying off debt and withdrawing your money anytime you need it. I just downloaded it and am excited to see what it can help me save. They have a 100-day free trial period; after that the cost is $2.99 per month.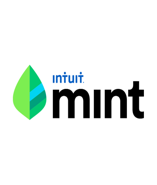 2. Mint: Mint is a personal finance app that keeps track of all your financial activity across all of your accounts. You can add your monthly bills into the app and it will keep track of when they are due, how much is due and what you can pay. Mint also analyzes your current spending habits and suggests a budget tailored to you. I also added this to my collection of apps recently and found out I am not saving as much money as I thought.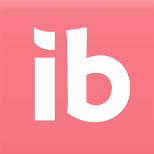 3. Ibotta: Ibotta pays you to go grocery shopping. The app offers various cash-back amounts, usually ranging from $0.25 to $1.00, for particular items. Just scan the items you purchased and your grocery receipt, and the cash is in your account almost immediately. Once you reach $20 you can transfer the money to a PayPal or Venmo account. Every little bit counts!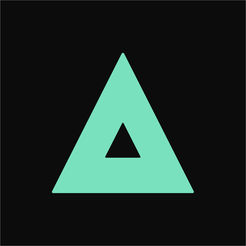 4. Achievement: This app allows you to receive points for your healthy habits. It is also a great motivation tool. You get points for doing simple tasks like tracking your food, sleep and working out. The app connects with a wide variety of health apps such as Fitbit, My Fitness Pal, Apple Health and Samsung Health. Cash can be transferred to your PayPal account or directly to your bank account. This app has been a major help in my healthy living motivation. Now if I can just remember to sync my Fitbit, I'll be good to go.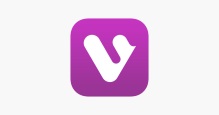 5. Viggle: Viggle allows you to collect rewards while watching your favorite shows. Yes, you read that right; this is an app that pays you to watch TV! (Quite the opposite of the Achievement app above!) You check in while watching your shows or movies on TV or over streaming networks. You can earn additional points by playing games and testing your TV knowledge. Rewards points can be redeemed for gift cards to some of you favorite places. This is another new app in my collection that I can't wait to try!

6. Retail Me Not : Each time I go shopping, before I hit the checkout line, I check Retail Me Not. You can search coupons for the stores nearest you or particular stores. Often times Retail Me Not will have coupons not available on the stores' websites. The app also allows you to save coupons for easy access and you don't have to print them out! Just show the cashier your phone and you're done! Easy peasy!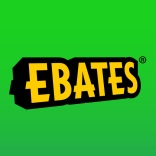 7. Ebates : If you do a lot of online shopping I would strongly recommend using Ebates. You can get cash back on your online shopping purchases. You can even install an Ebates toolbar on your Internet browser so you don't forget to use it while shopping. Once a quarter the company pays out the cash, which you can receive straight to your PayPal account or by postal mail. I have earned quite a bit from my online shopping, especially around Christmas time.

As I discover more money-saving apps I will share them with you through social media, so make sure you are following me on Facebook! If you have an app you use, or one you want me to try let me know at Val@Rivervalleycu.org. For more posts like this visit https://www.rivervalleycu.org/val.