Easter is one of my favorite holidays for a lot of reasons, one of the most important being that the decorations are just so dang cute! I also enjoy the family time that comes with Easter, from coloring eggs to egg hunts and ending with a big family dinner. Seeing the excited look on my little one's face that morning when she sees her Easter basket is priceless. The whole family loves Easter, and as a result I have a lot of Easter decorations. Each year I like to add a few more to the collection, but I don't like to buy them. Sometimes decorations can be really expensive, which is why I am always looking on Pinterest for easy and inexpensive decoration ideas. I wanted to share some of my favorites with everyone. If you make one, send it to Val@rivervalleycu.org! I would love to see everyone's creativity! 
This DIY egg mantel is so cute and easy to pull off, plus the items are very inexpensive. This would look great down a staircase or even over a doorway. Find the directions here: DIY Egg Mantel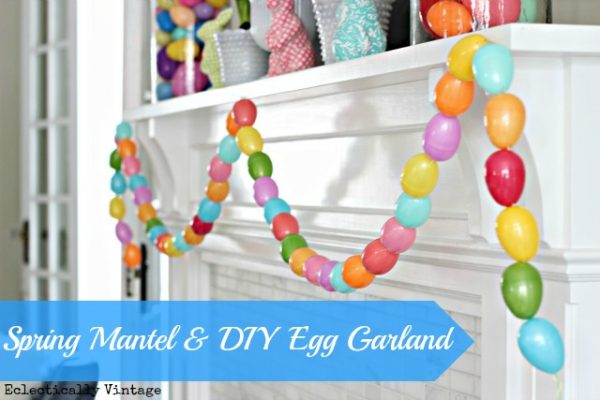 How cute is this centerpiece? It is a vibrant and unique take on centerpieces. You can find vases in abundance at your local thrift store. They're usually pretty inexpensive, too. If you don't like gerberas (pictured in the vase) you can really use any type of flower. The ways to make this your own are endless! Find the directions here: Peeps Center Piece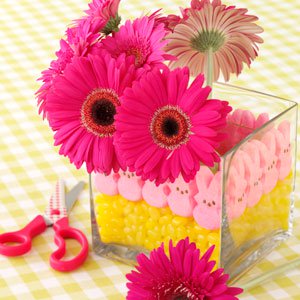 This Easter egg wreath is a fun and easy way to spruce up your front door. The possibilities are limitless with this! I can't wait to make one for myself. Find the directions here: Easter Egg Wreath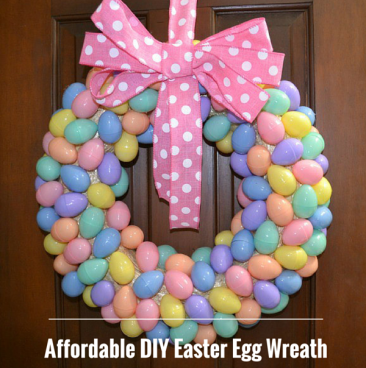 This is another DIY project I plan on trying this year. It's simple, yet chic at the same time! You can easily match it with your room décor by changing the color of the buttons. Find the directions here: Button Egg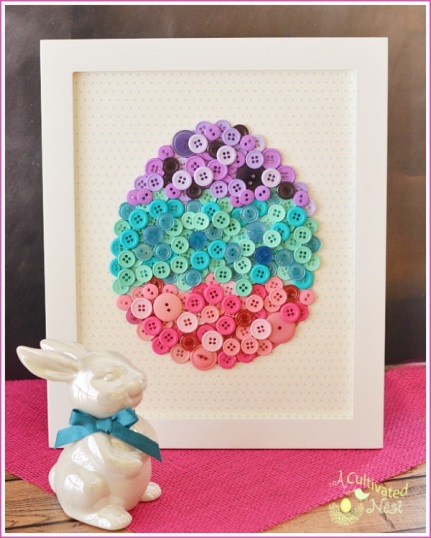 Visit Pinterest for even more great ideas! Happy Easter!