Halloween parties are a whole lot of spooktacular fun, and it seems everyone I know is hosting one. They are a great way to get adults involved in the holiday. One aspect that I really like is the decorations and themed food that go into throwing a great party. Even if you aren't throwing a party, Halloween-themed treats are fun to take to the office or just make for yourself.

1. Brownie cupcakes: I made these last year for my daughter's daycare room, and they were a huge hit. They look intimidating but are actually super easy to make especially because you aren't making the brownie or cake batter from scratch.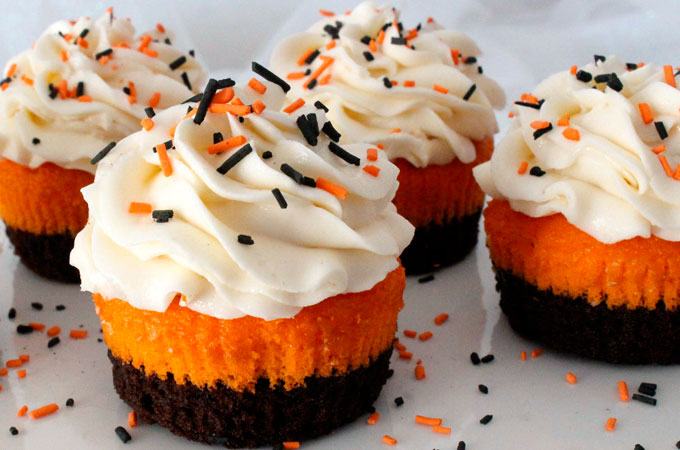 2. Spider web taco dip: This is a fun twist on a party staple. You can easily change out ingredients to your liking.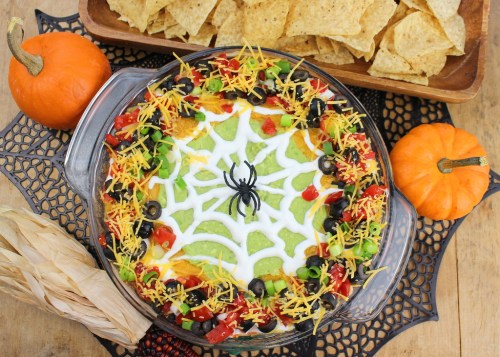 3. Hot dog spiders: These are actually super cute. Also, they appear to be pretty easy to put together; the most time-consuming part is cutting the little spider legs. I know my little one would love these.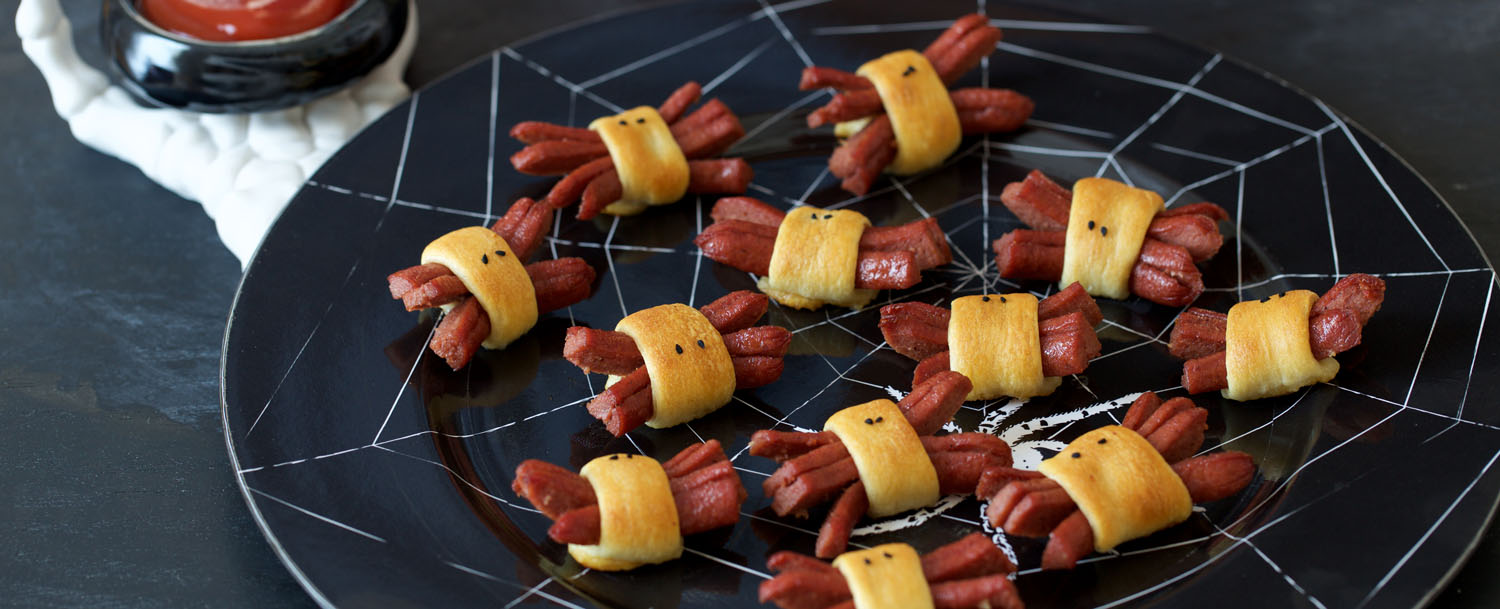 4. Bewitched Halloween popcorn: Here's another fun twist on a classic snack. If you have never had M&Ms in your popcorn, you are missing out! This snack is going into our home's snack rotation for sure.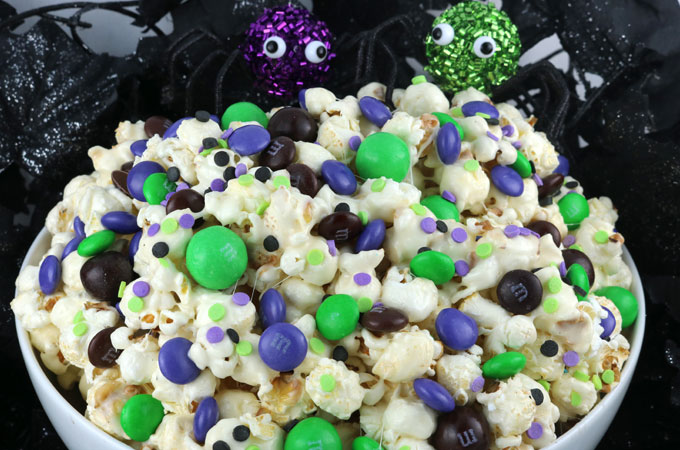 5. Roasted pumpkin seeds: Instead of throwing away your pumpkin seeds, use them to make this delicious recipe. Pumpkin seeds are a great healthy snack if you are trying to stay on track this Halloween.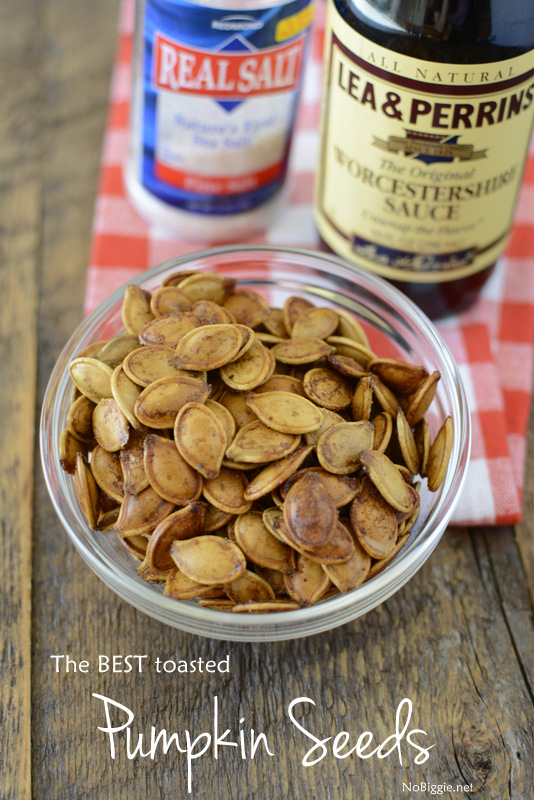 6. Tangerine pumpkins and banana ghosts: Another healthy recipe is this one for tangerines shaped like pumpkins and bananas turned into ghosts. This is a cute way to display a healthy alternative at your party.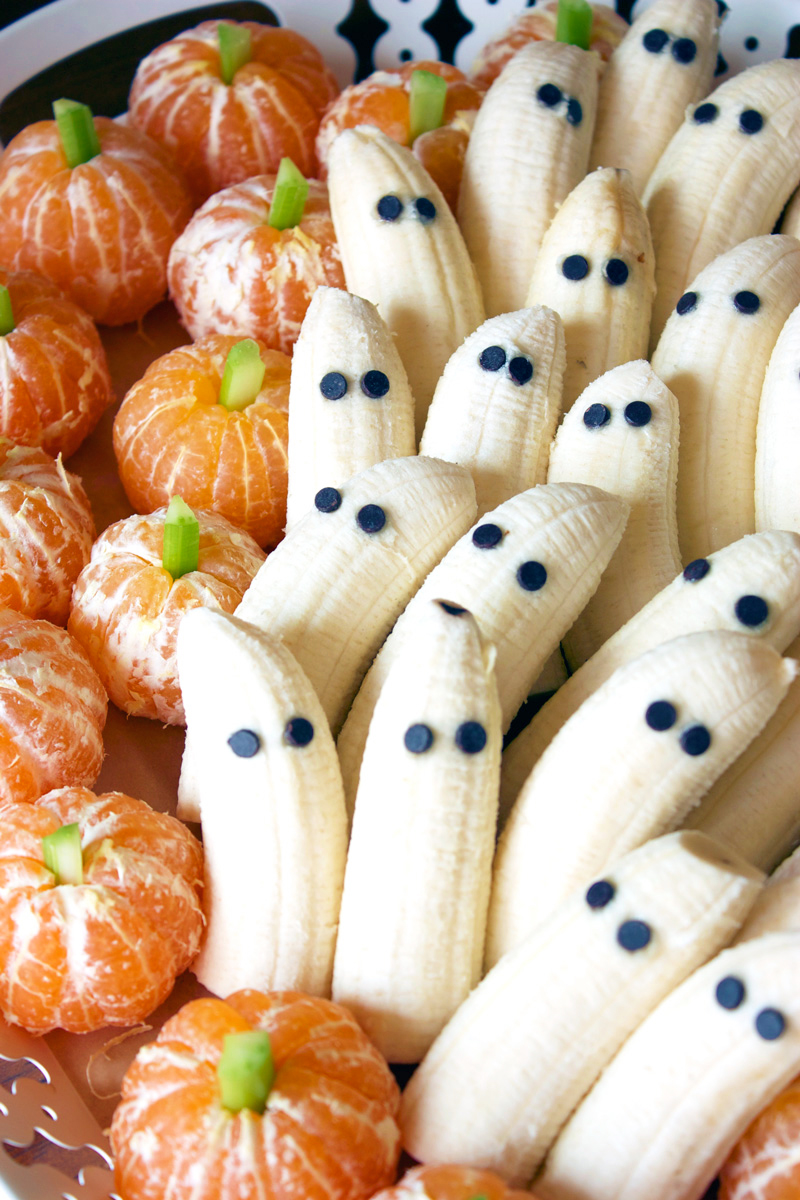 7. Candy corn Jell-O: What a fun idea! I love the way the display looks. It doesn't seem like a difficult recipe to make either. You could always turn these into Jell-O shots for an adult-only party.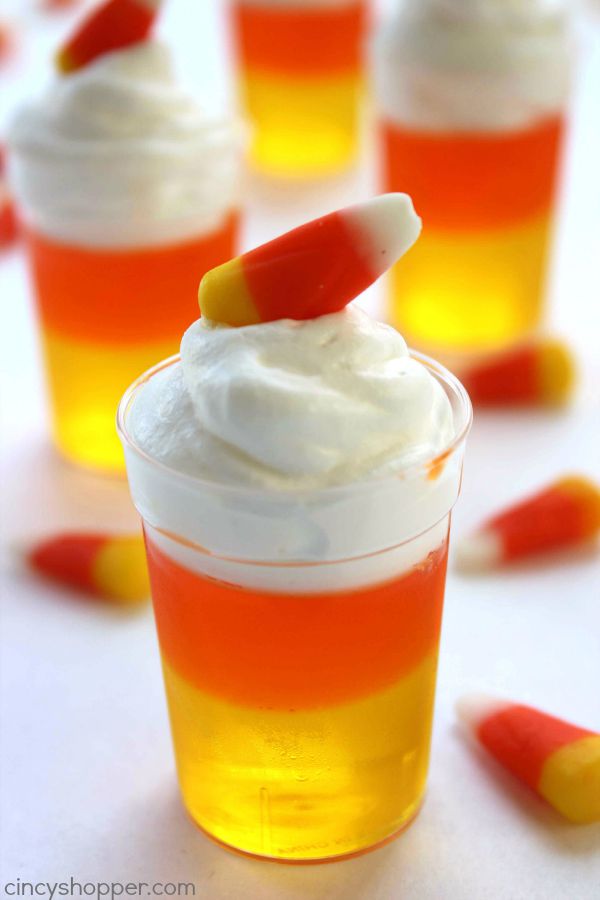 8. Halloween Chex Mix: Chex has a special Halloween mix recipe on its website that I just had to share. This would be a great snack to take into school for the little ones Halloween parties.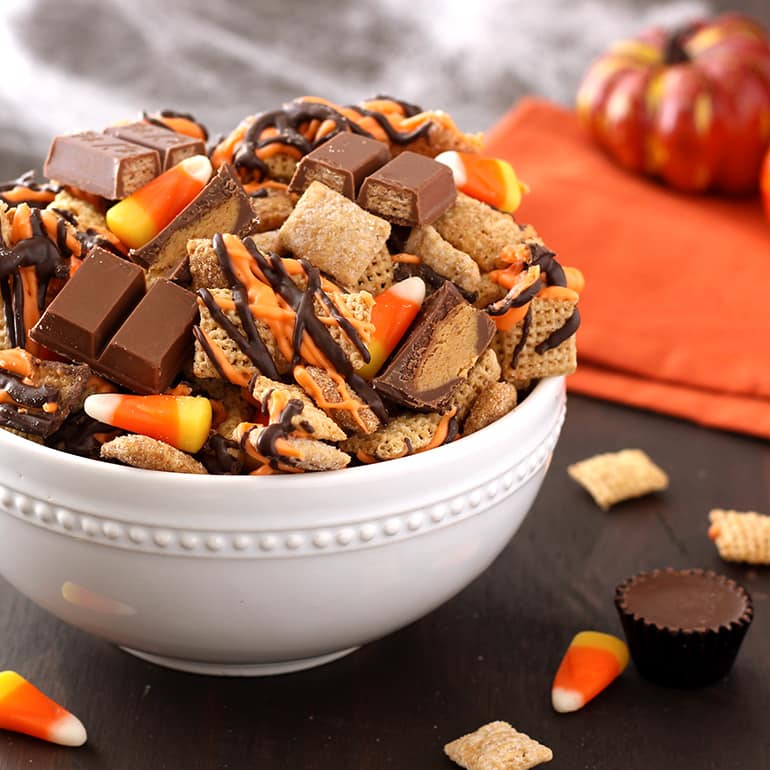 I hope your Halloween party is a success! What is your favorite Halloween recipe? Send it to me at Val@rivervalleycu.org. For more recipes visit my blog. Don't forget to enter River Valley's 70 days of giving, they are giving away a ton of great prizes. Enter here.