Did you know August is National Peach Month? It makes sense, because I've always associated peaches with summer. I love a good and juicy peach on a warm summer day. Did you know that peaches are actually a member of the rose family and originated in China (which happens to be the largest producer of peaches in the world!)? Italy is the second largest. We call Georgia the Peach state, but 50% of all our peaches are grown in California! Georgia still makes the world's largest peach cobbler each year, though. It measures 11 feet by 5 feet--that's a lot of cobbler! Don't believe me? Read about it here. Peaches are typically thought of as a dessert fruit, but you can really do anything with them. Below are some different ways to enjoy peaches.
1.       Peach Oatmeal Muffins: These look amazing! Muffins are a staple in my house, they are easy to make and are great for mornings when you don't have time to eat at home. I can't wait to make these.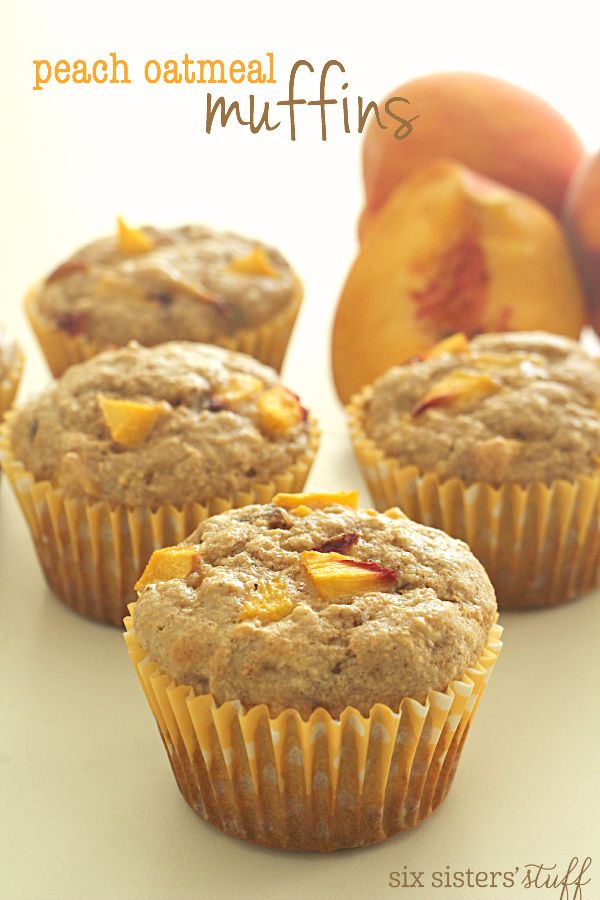 2.       Peach Pie Pancakes: Pancakes are always a crowd pleaser, especially if they taste like dessert. The nice thing about this recipe is it is a healthier version, so you can enjoy it guilt free!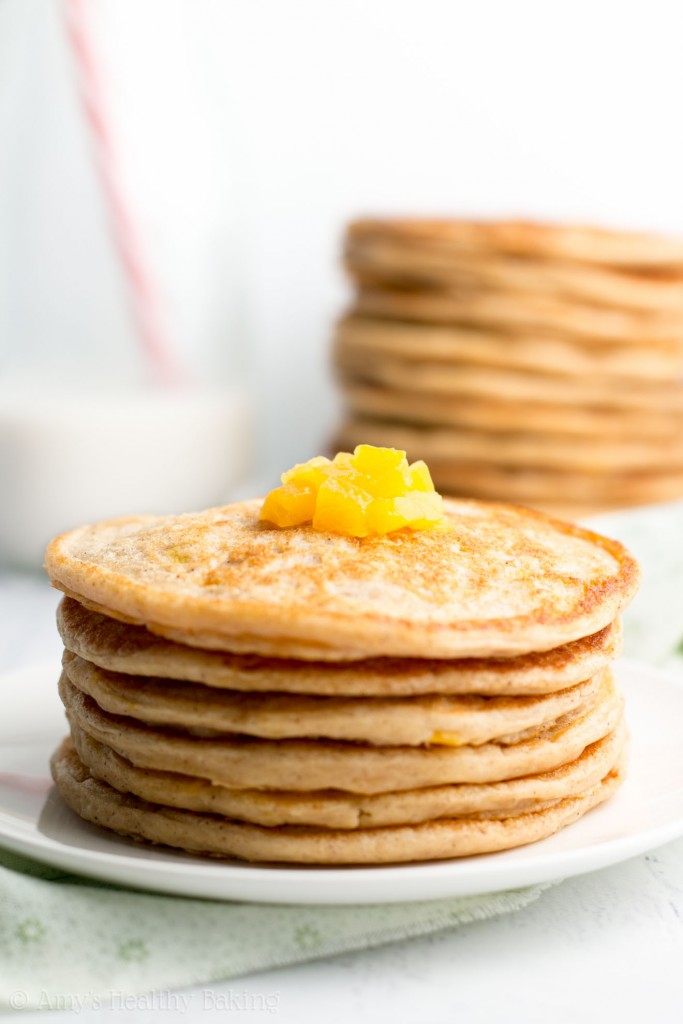 3.       Balsamic Peach Chicken Skillet: This recipe comes together quickly and is super easy to make.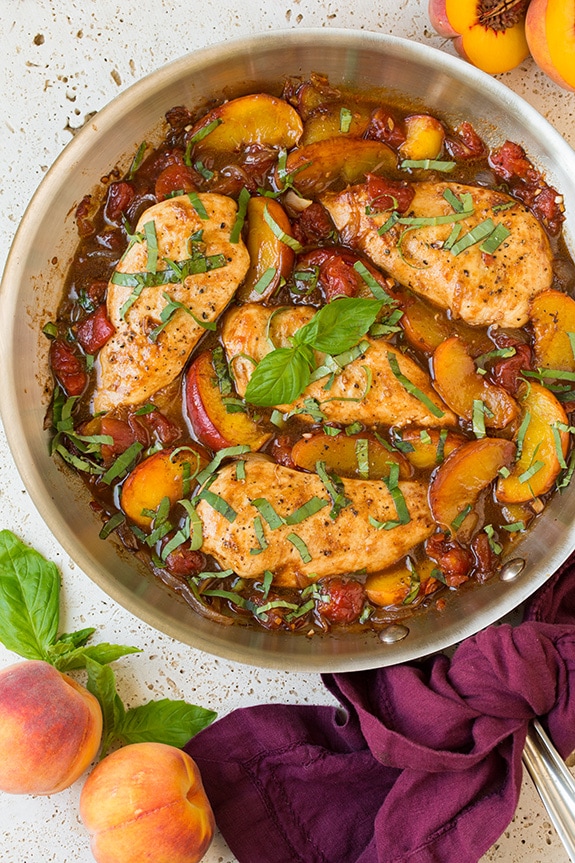 4.       Peach and Basil Flatbread: You can seriously put peaches on just about anything. This flatbread looks delicious. It would be great to have as an appetizer for a party or to take for lunch.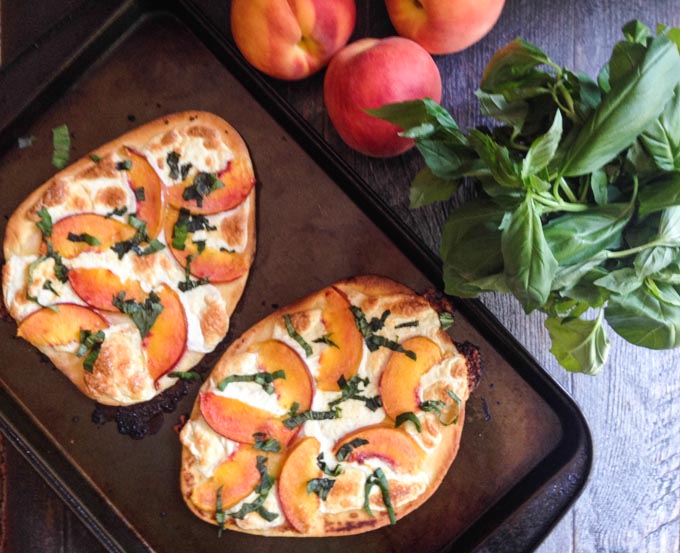 5.       Peach Sorbet: This recipe requires only two ingredients: peaches and sweetened condensed milk, and you don't need an ice cream maker. This sweet treat is made in the blender. The nice thing is you can easily use different fruits if you don't like peaches.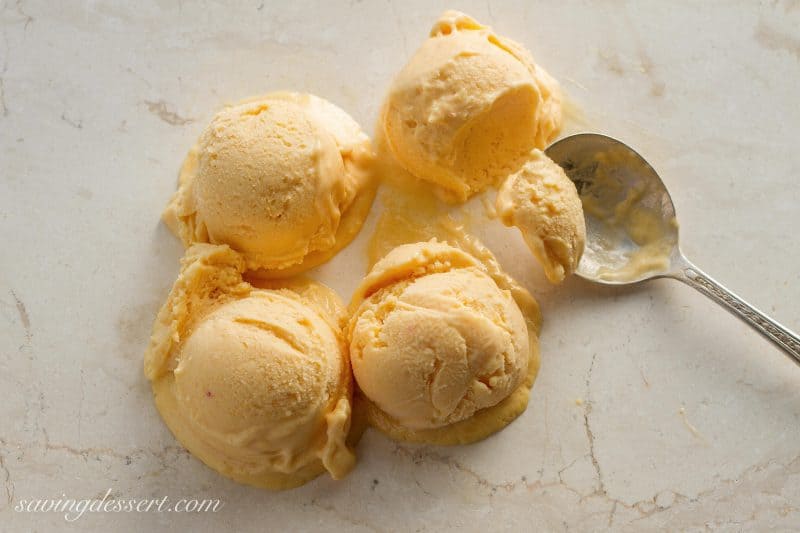 6.       Grilled Peaches: Yes, you can grill peaches! Grilling peaches makes them so juicy and yummy. This recipe is my favorite way to enjoy peaches and it is so simple to make. I love simple recipes.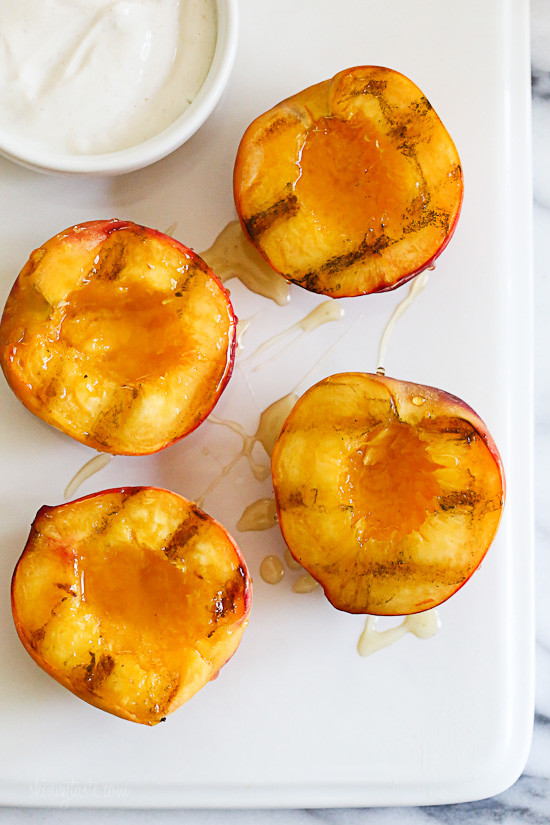 7.       Peach Wine Slushies: Another simple recipe to try! All you need is a fruity white wine and frozen peaches. Put it all in a blender and voila: wine slushies.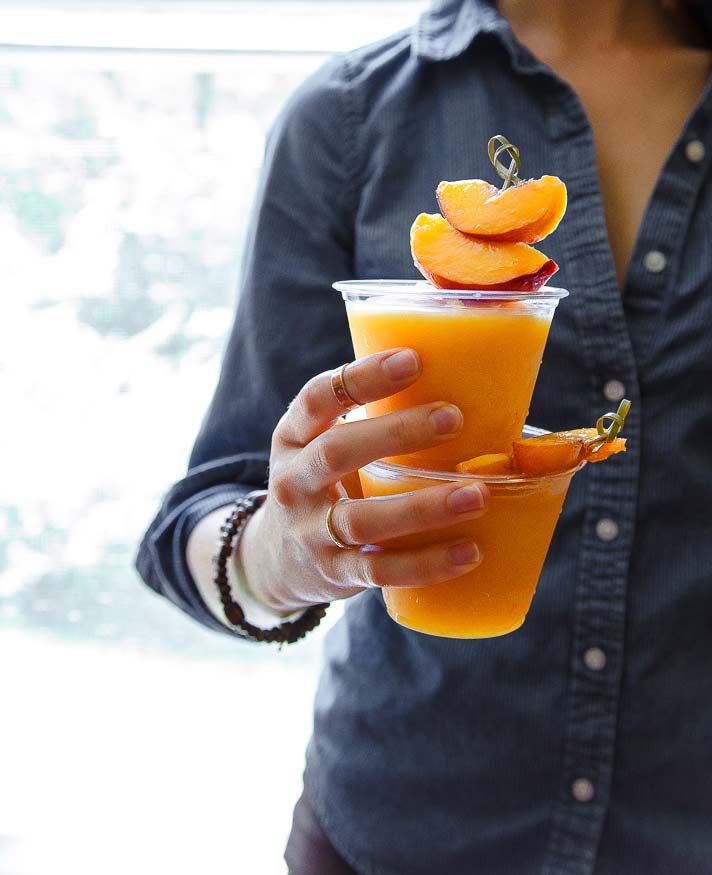 8.       Peach Lemonade: What is more synonymous with summer than peaches? Lemonade! This recipe combines the two and only requires three ingredients.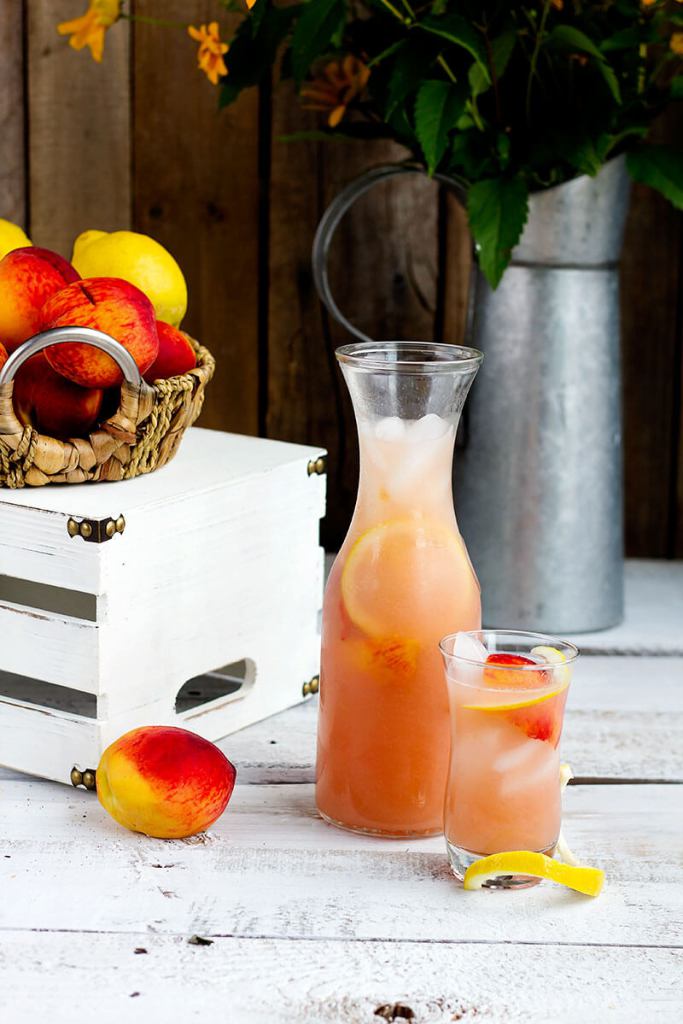 I want to know, what is your favorite way to eat peaches? Send me your recipes at Val@rivervalleycu.org. For more recipes and general fun visit my blog at https://www.rivervalleycu.org/val.