Can you believe June is almost over? The year is sure flying by. That means that Independence Day, one of my favorite holidays, is just around the corner! I love the history of the holiday as well as the festivities that come with it. Each year, we have a big cookout for all of our family and friends and then walk to the neighborhood park to see fireworks. As I am sure you know by now I enjoy DIYing a lot of things and Independence Day decorations are no exception! I always find the best DIY ideas on Pinterest (you can follow me here). Doing your own decorations is a great way to save money and have a little fun with the whole family. Below are some of the great examples Pinterest has to offer!

1. Ribbon Garland // The Scrap Shoppe: How adorable is this garland? It would look awesome against a fireplace or draped down a stair railing. It looks amazingly simple to make, too! You can use any combination of red, white and blue you like! And there is no sewing required.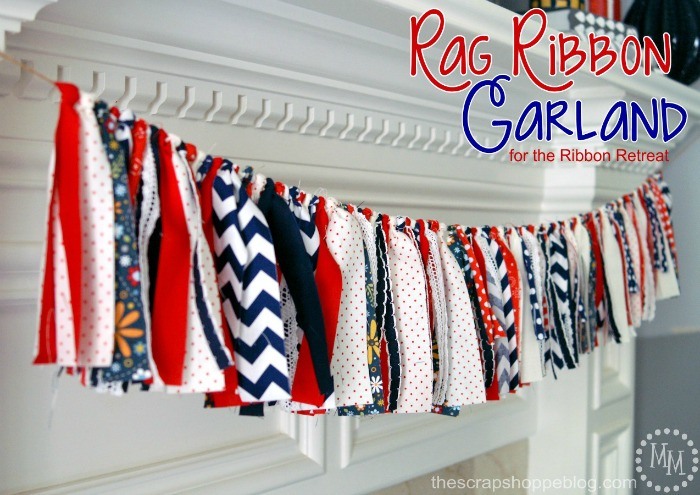 2. Centerpieces // Real Advice Gal: These 4th of July centerpieces look so chic and are so easy to make; you only need four items. You can pick up inexpensive glass containers from the dollar store or local thrift store.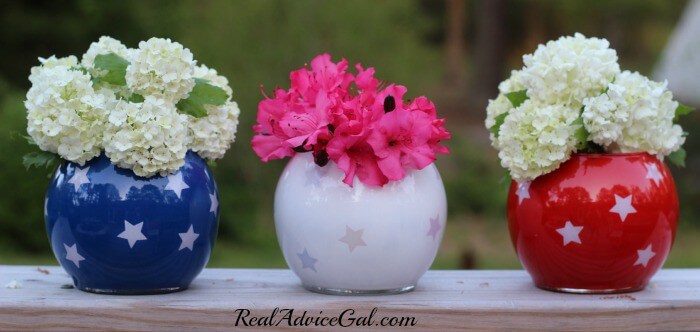 3. Clothespin Wreath // Preciously Paired: How fun does this wreath look? This is on the top of my crafting list for sure.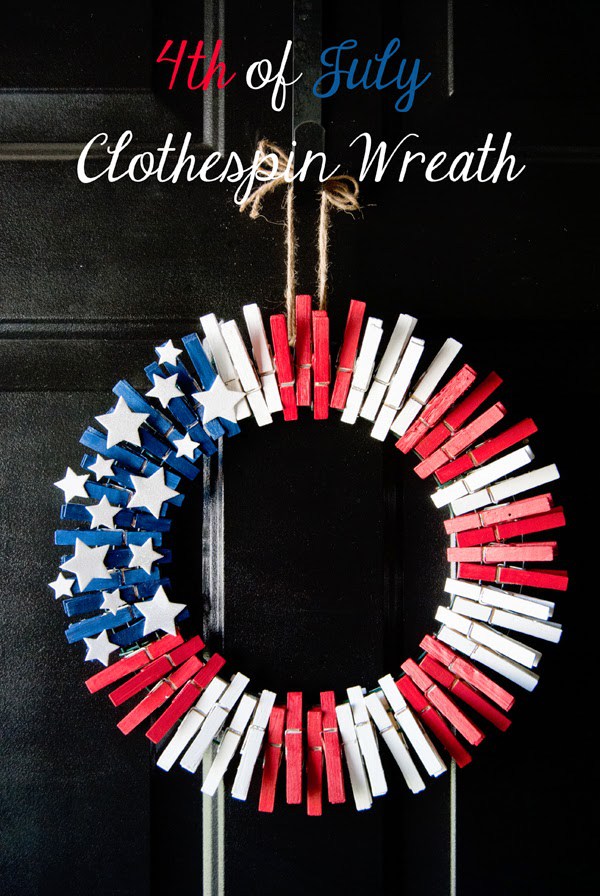 4. Patriotic Mason Jars // Afloral.com: Mason jars are so versatile. They go with any holiday and any décor style and are relatively inexpensive to buy. These would be great to use as centerpieces or as utensil holders for your cookout.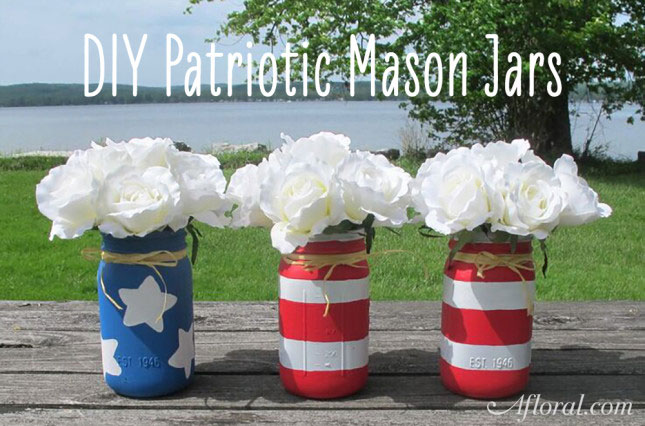 5. America sign // Landeelu: This is such a cute way to add some American spirit to any room. But please note, this project does require some use of power tools to cut the wood to size.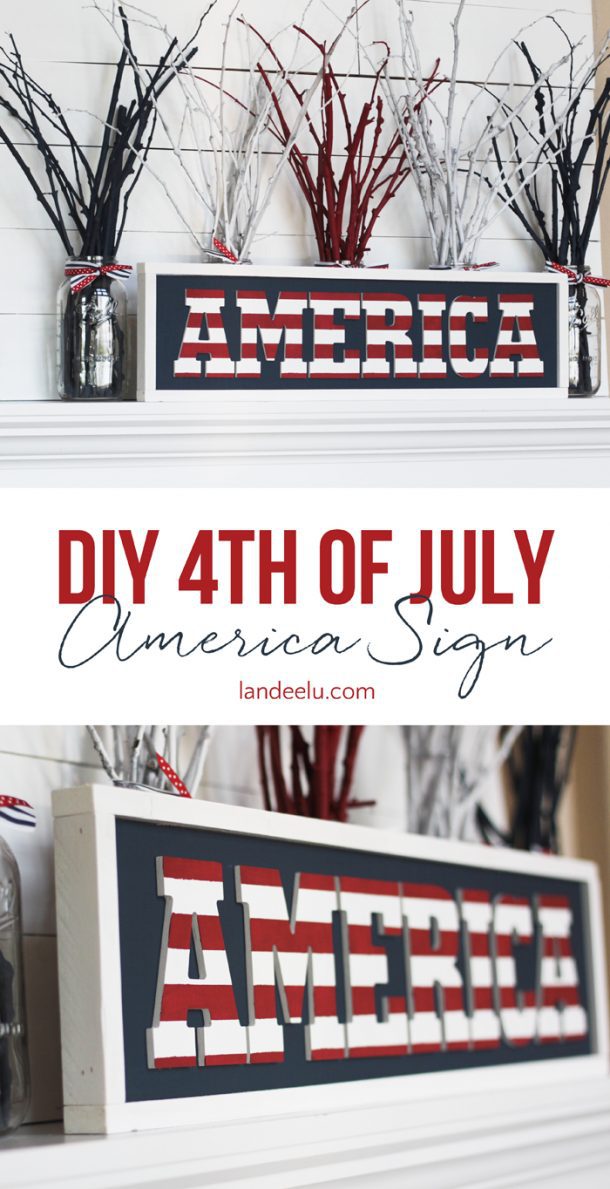 6. Patriotic Monogram Wreath // Silver Peaches: This is a nice alternative to a traditional wreath. This particular craft requires more crafting skill than the previous ones listed, but Silver Peaches does a nice job walking you through the steps.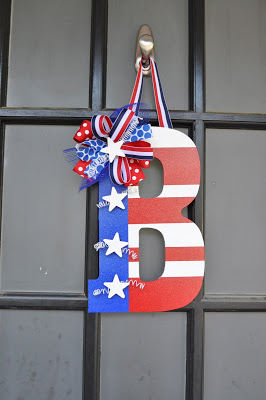 7. Firecracker Centerpieces // That's What Che Said: Fireworks are a 4th of July staple, so why not turn them into a centerpiece? The firecrackers are made out of scrapbooking paper and glitter tape. How easy is that?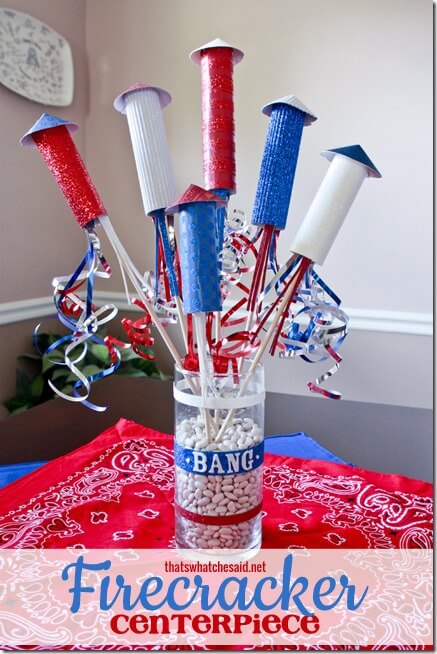 The best part about all of the DIY projects, beside their simplicity, is they can be used for Memorial Day as well! If you make one of these, send me a picture! I'll feature it on my social media pages. Send it to Val@rivervalleycu.org. Visit my blog at https://www.rivervalleycu.org/val to see more like this.