Fall is officially here! It is my favorite time of year—for a lot of reason. I love watching the colors change on the trees and feeling the crisp, cool air, all the outdoor Octoberfests and other fall events …. I could go on and on about the reasons why fall is my favorite, but instead I want to share with you some easy and inexpensive DIY decorations to get your home ready for fall.

1. Pumpkin vase: Pumpkin vases seem to be all the rage this year and it is easy to see why. They are chic and can be left out through Thanksgiving. I used this tutorial to make my own pumpkin vase; the whole project took maybe 15 minutes. I spent more time picking out the materials than putting it all together!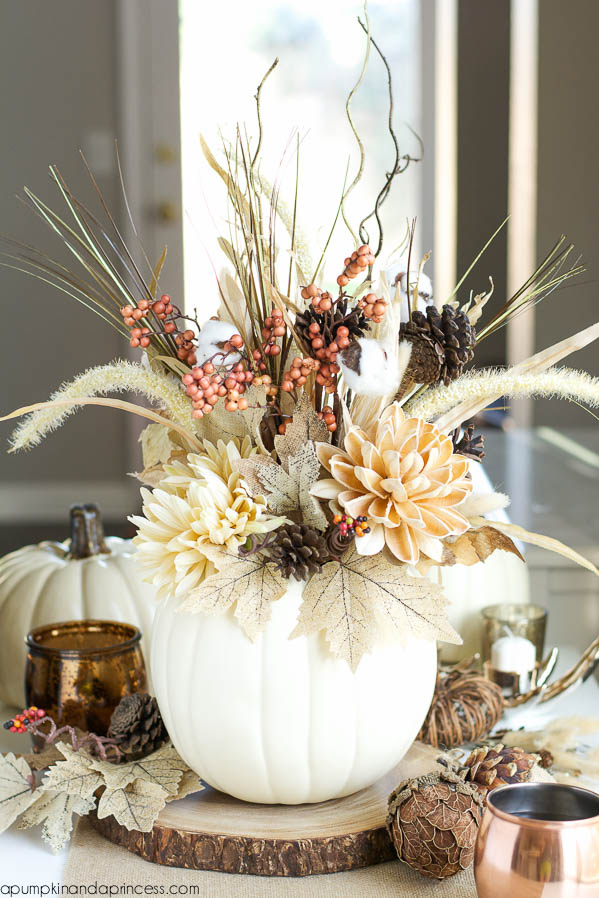 2. Falling leaves garland: I love this idea! It is so simple. All you need are faux leaves, glitter, glue and ribbon. This would be a great way to spruce up a mantle, stair railing, or even a doorway.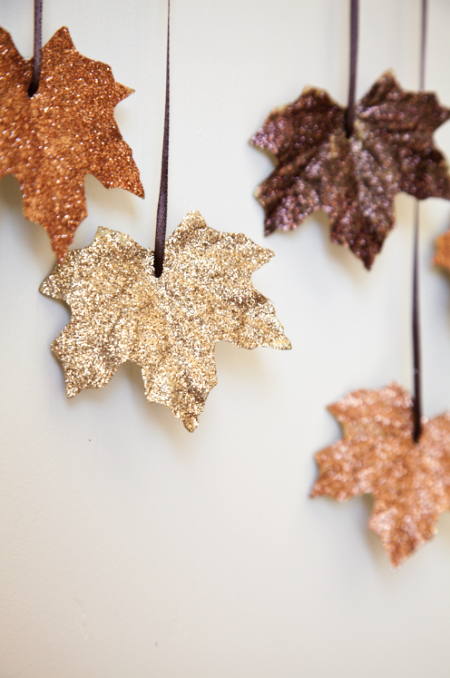 3. Cinnamon-scented pine cones: One of my favorite things about fall is the smells. For me, nothing says "fall" like the smell of cinnamon. Here is a super easy way to fill your home with a truly seasonal scent. You just need pine cones and cinnamon essential oil. The nice part is you can customize it to whatever scent you want.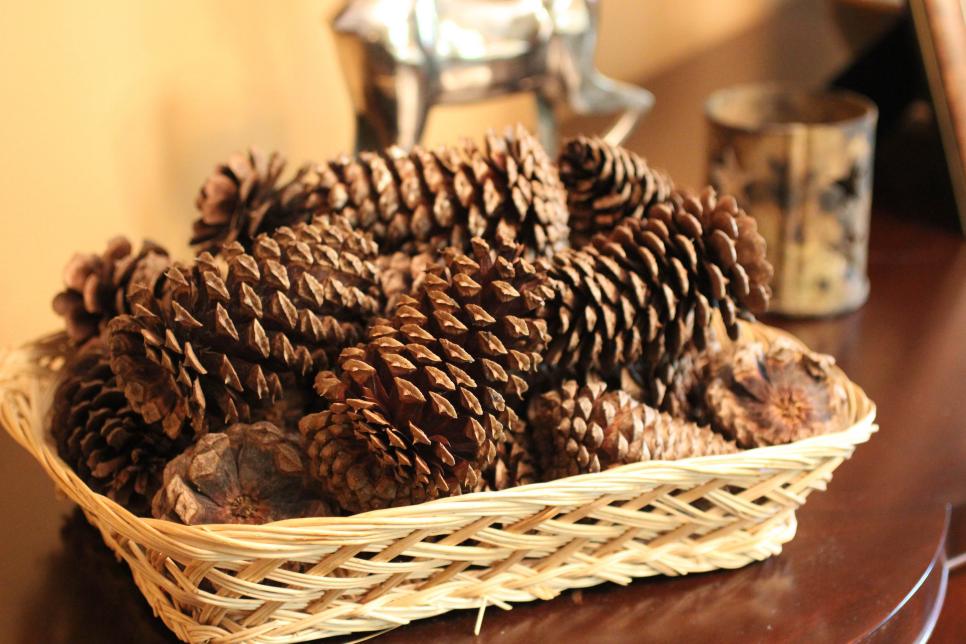 4. Candy corn button art: I posted a project similar to this for Easter. I just love the simplicity of button art. This would look really cute on a mantel with the falling leaves garland.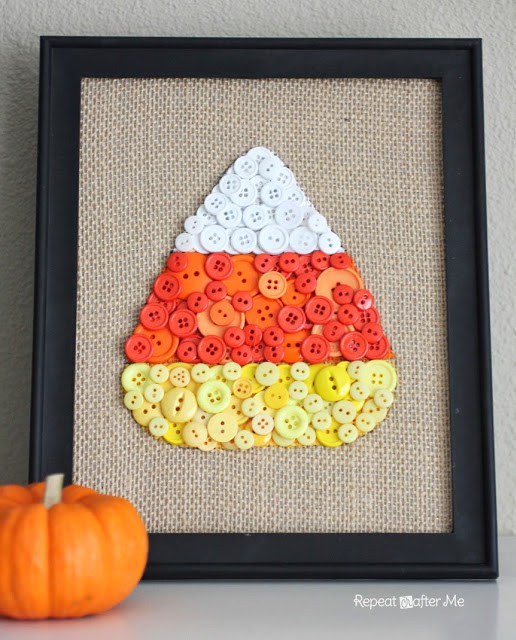 5. Glitter pumpkins: Pumpkins are a fall staple. Here is a fun way to spruce them up. All you need are pumpkins (or any decorative item really), glitter and Mod Podge. For those of you that don't know, Mod Podge is an all-in-one glue, sealer and finish and can be found in your local craft store.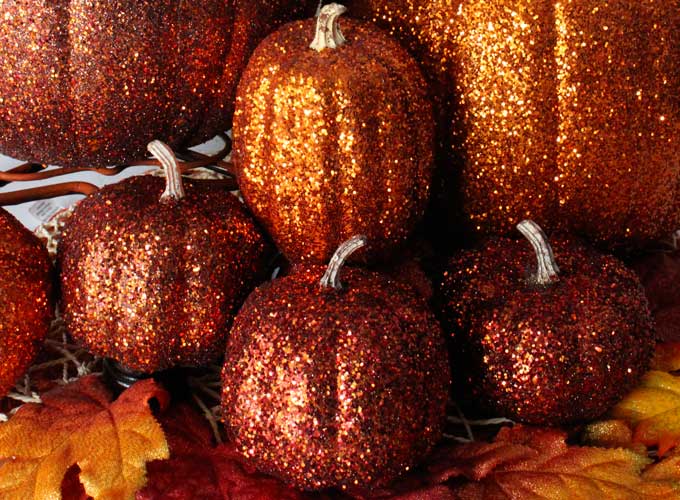 6. Rustic burlap wreath: I had to include a wreath! They really can add a really rustic touch to your door and provide great curb appeal for your home. This particular wreath doesn't look to difficult and can be customized to any color pallet you prefer.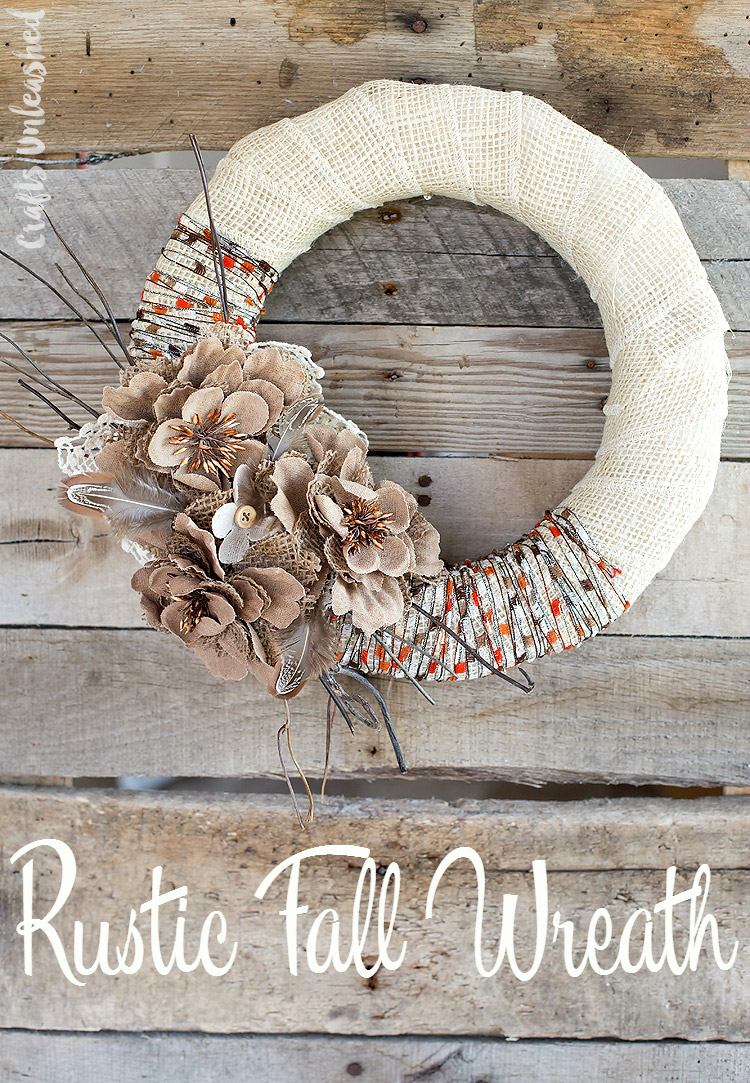 I would love to see your fall projects! Send them to me at Val@rivervalleycu.org. For more DIY projects visit my blog here. Don't forget to enter River Valley's 70 days of giving for your chance to win a really great prize and maybe even a cruise! You can enter here. Happy crafting!