Halloween is almost here which means I have been feeling extra crafty lately! Each season and holiday I try to include a few new décor items so our set-up is always changing. I can never find exactly what I want in the stores, so I find it easier (and most of the time cheaper) to make it myself—and decorations you make yourself always seem extra special to me; if you have help from your little ones, it's even better! Pinterest is a great resource to find crafty ideas and directions. If you don't have a Pinterest account I would highly recommend signing up for one. Below are some of the DIY décor ideas I thought were worth sharing.

1. Jack Skellington door: What a cute way to add a little spookiness to your front door! It is super easy to do. If you click on the link, the author provides you with free templates to cut out. Then you just tape them to the door. Easy peasy!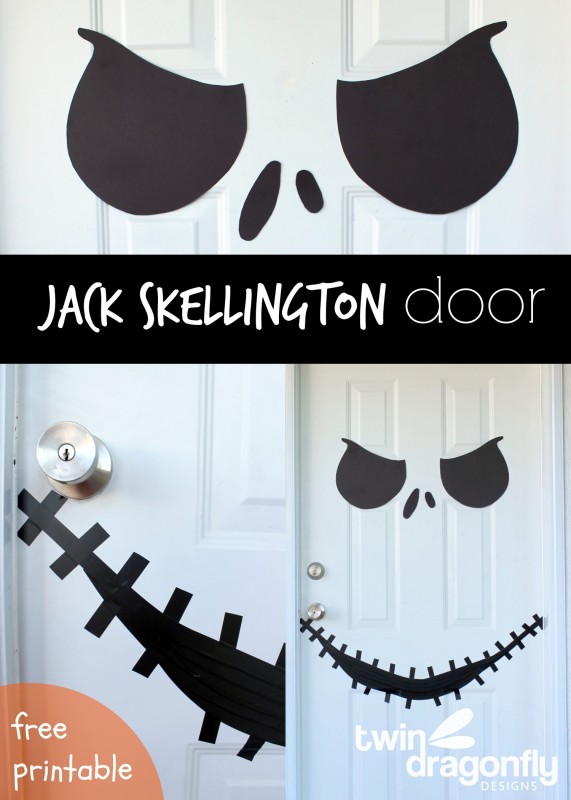 2. Bloody hand print clings: Creep your friends and neighbors out by creating these unique window/mirror clings. Everything you need can be found at your local big box store. If you get the little ones involved, make sure to get non-toxic glue. This looks like a great project to try with my toddler this weekend.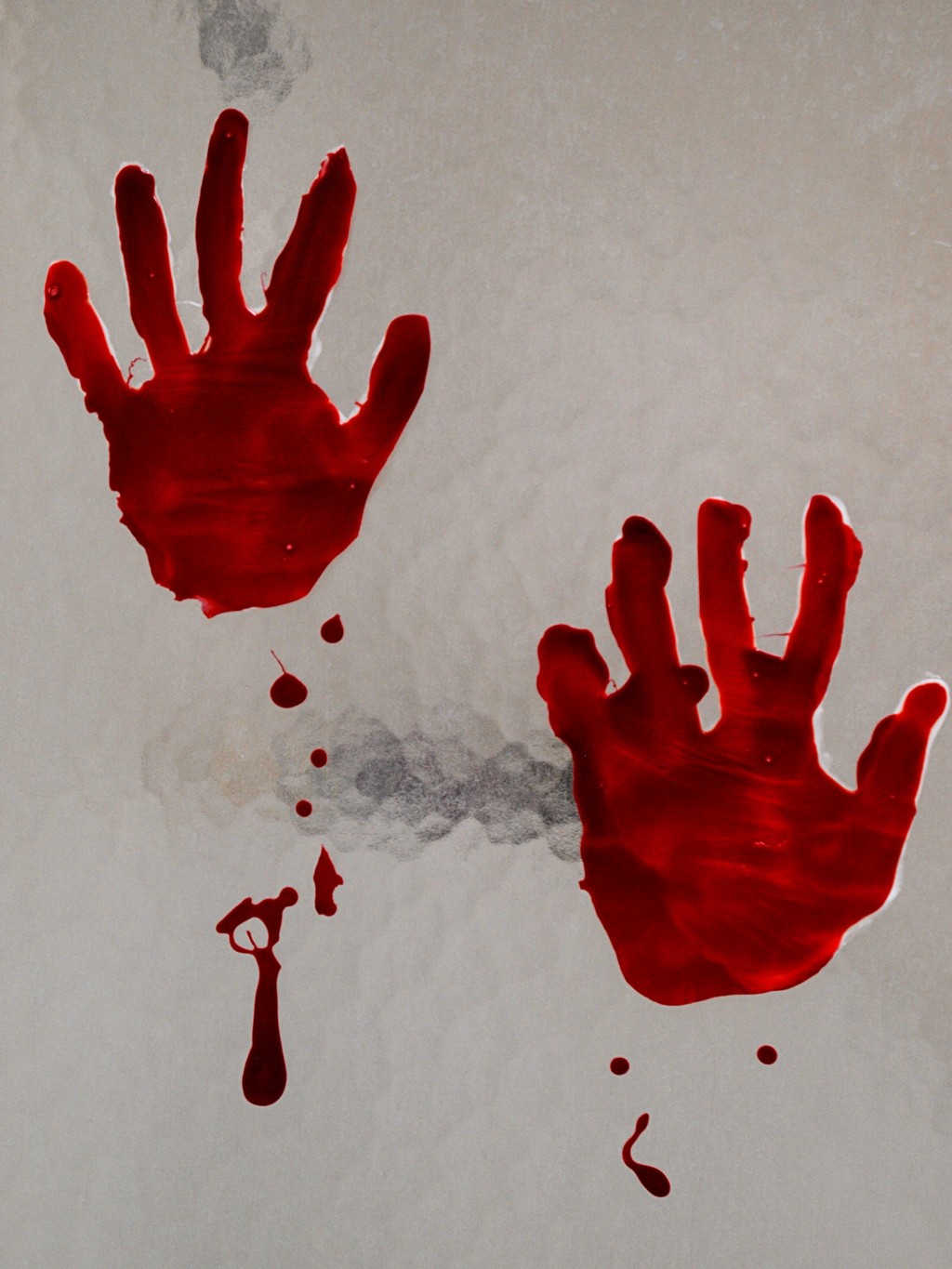 3. Spider-covered door: This craft is a simple yet effective way to creep out your neighbors and maybe even your mail carrier. All you need are spider rings, magnets and hot glue. If you don't have a metal door, stick them on any metal appliance to provide some extra fright in your kitchen.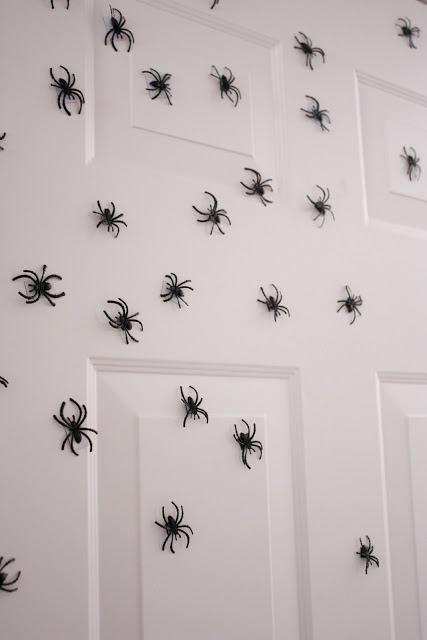 4. Paper bats: All you need for this project is black construction paper (or cardstock) and scissors. There is even a template provided, so no drawing skills are necessary. There are many ways to display these bats, such as hang them outside with fishing line for example.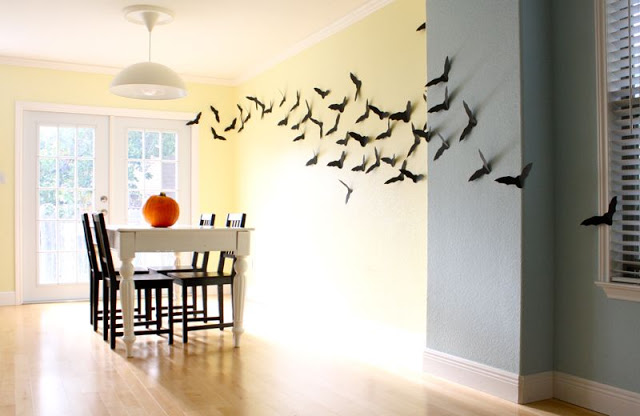 5. Witch broomsticks: This idea really stood out to me. It is different than anything else I have seen while researching this blog post. I just love the idea! It is inexpensive but looks beautiful. This would be a great addition to a Halloween porch display.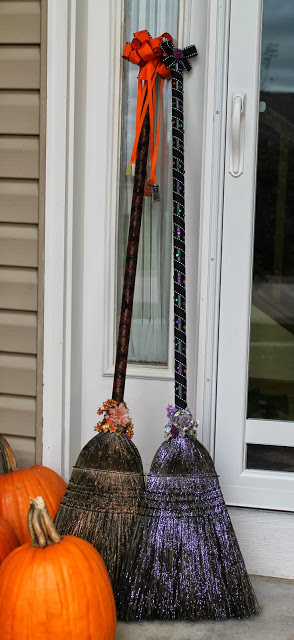 I would love to see your Halloween decorations. Send your displays to me at Val@rivervalleycu.org. Be on the lookout; there may be a contest soon! For more DIY fun visit my blog. Also don't forget to enter River Valley's 70 days of giving; the big prize is a cruise! You can enter here. Happy haunting!