Dressing up for Halloween is not just for kids. A lot of workplaces allow staff to dress up, River Valley included. I get a big kick out of walking into a local business and seeing my co-workers in costume. Some of them are so creative! Each year, I struggle with what to be for Halloween. I tend to procrastinate on my costume because I am so indecisive that I am usually putting something together the night before. While searching for my "last-minute" Halloween costume I found some great ideas to share with everyone. The best part is most of them don't require buying much!

1. Wednesday Addams: You may not need to buy anything at all for this look. Simply wear a black dress with a white collared shirt underneath and a pair of black shoes. You can finish the look with Wednesdays' signature braids. The nice part is the Addams Family is such an icon that most people will know who you are almost immediately.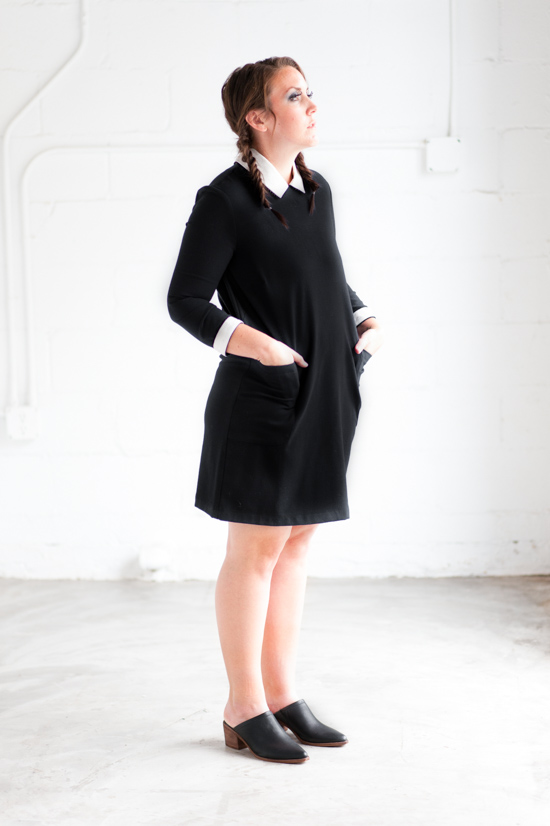 2. Smartie Pants: Last year I had a co-worker who did this and it was awesome. He took an old pair of pants and glued smarties to them! To take it to the next level he found some glasses and a bow tie.
3. Ice cream cone: I love everything about this costume. It is cute, fun and creative. It does require a little bit of DIYing but nothing too complicated. Maybe this will be my work costume this year.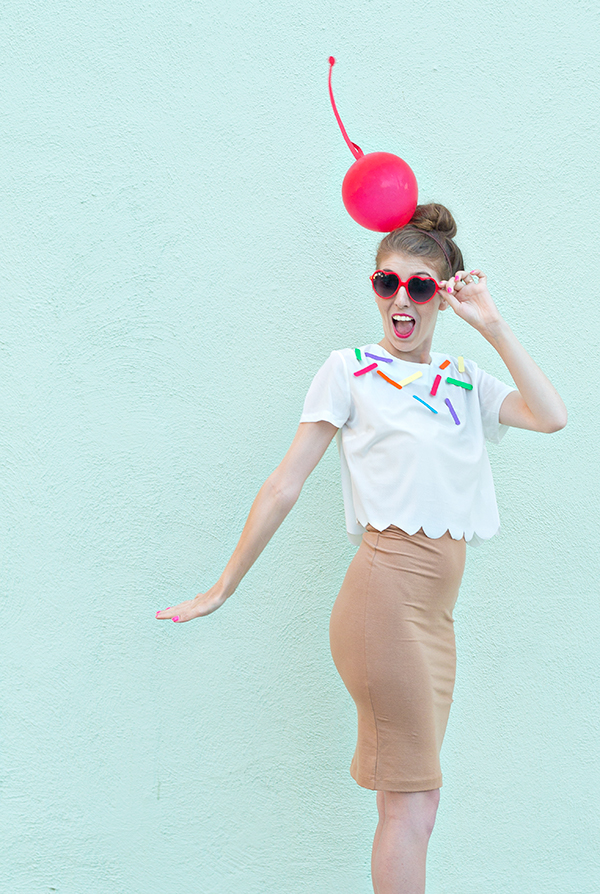 4. Morton salt girl: All you need for this one is a yellow dress and an umbrella to recreate this icon.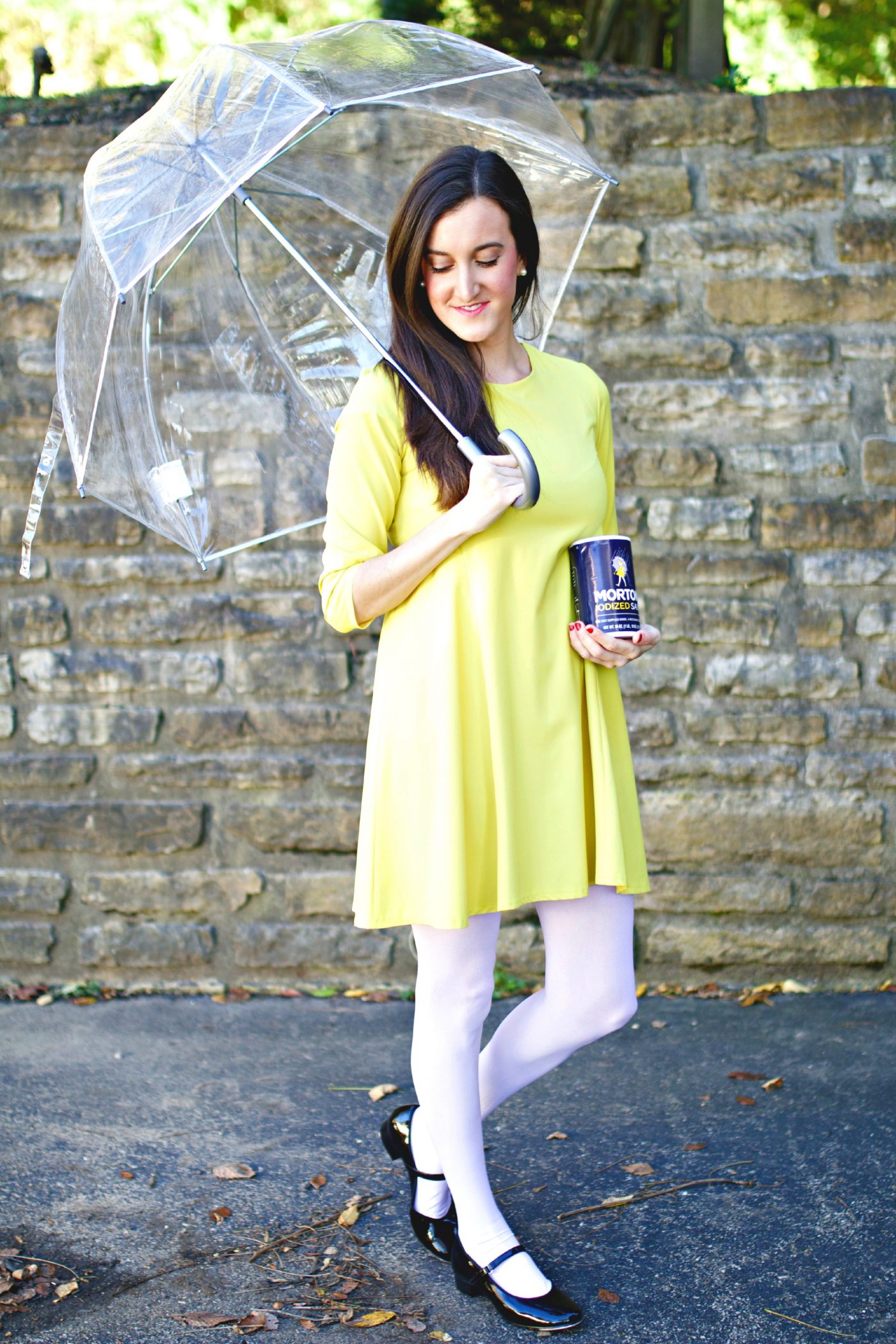 5. Ice cream cone and cotton candy: Who knew being ice cream would be such a popular costume! These two costumes are super cute. This would be such a fun idea for a mommy-and-me costume also.
6. Gumball machine: Food seems to be a recurring theme in the DIY costume world. This costume is so cute that it will be the talk of the workplace! I love all the colors in it.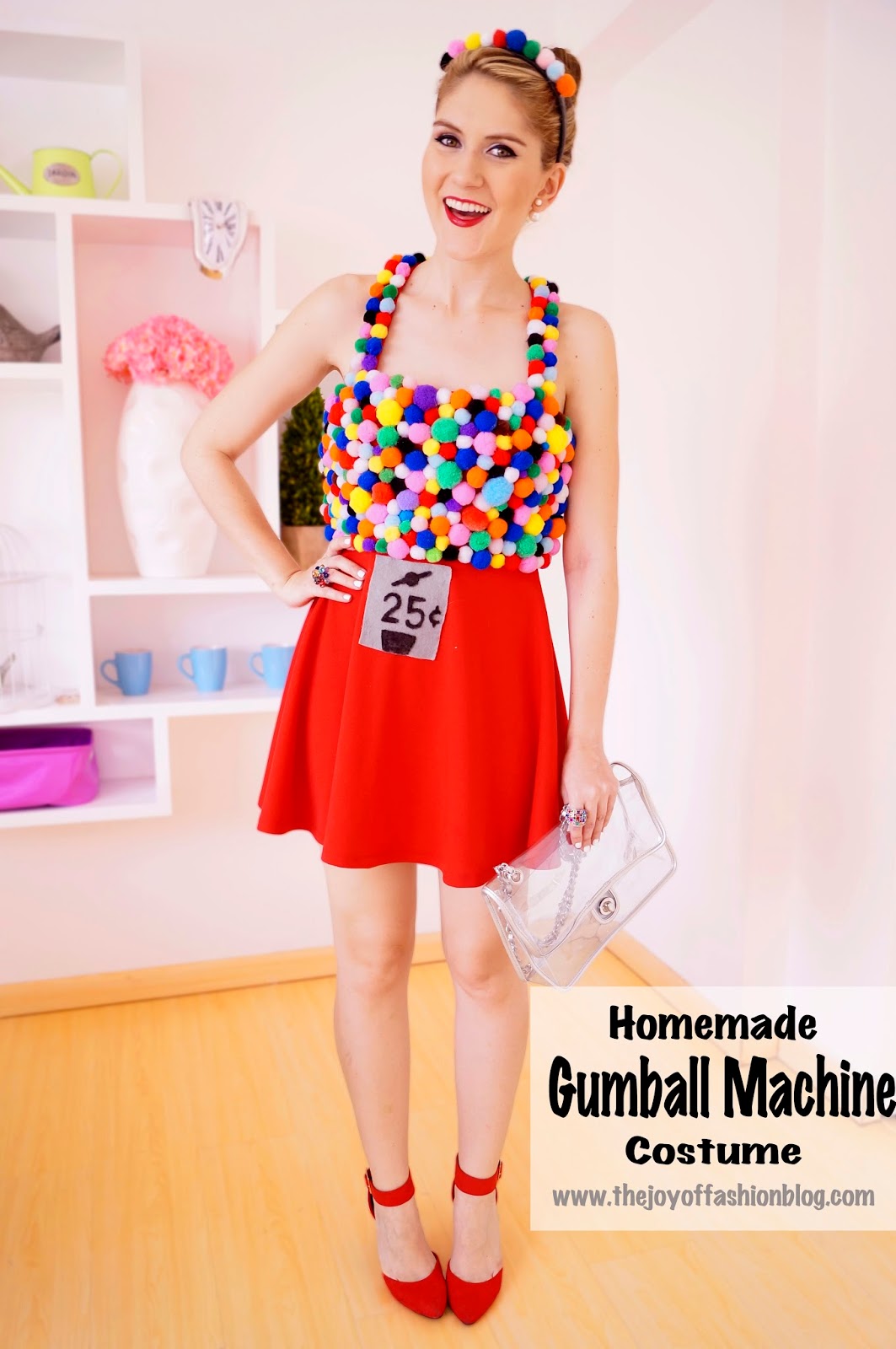 7. A League of their own: Ok, I'll admit this one isn't quite so last minute but I just had to include it! A League of Their Own is one of my favorite movies and is a classic. If you haven't seen it, add it to your list to watch. This does require a bit of sewing, but nothing too outrageous.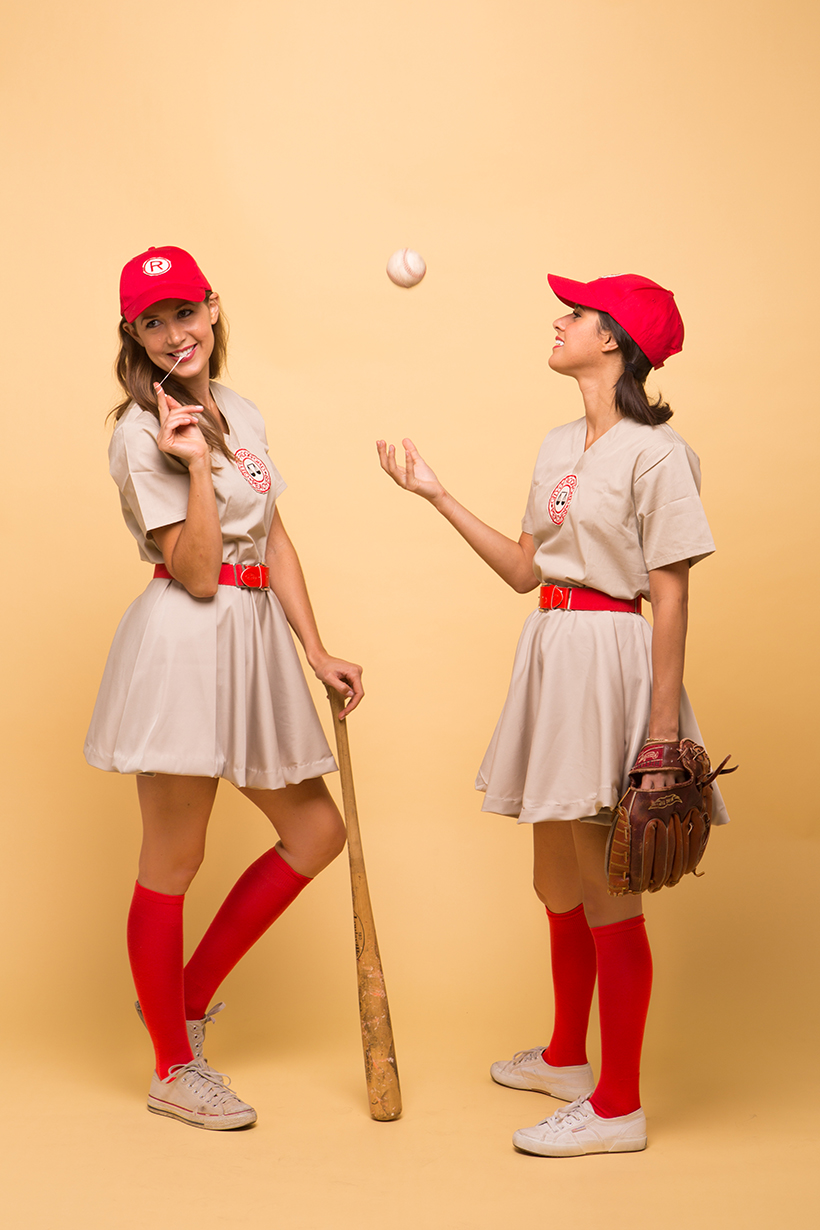 8. Audrey Hepburn: When you think of Audrey Hepburn do you think of Breakfast at Tiffany's? I certainly do. This was my costume last year and it was so easy to pull together. You just need a black sleeveless dress, gloves, some pearls, and voila! You are instantly recognizable!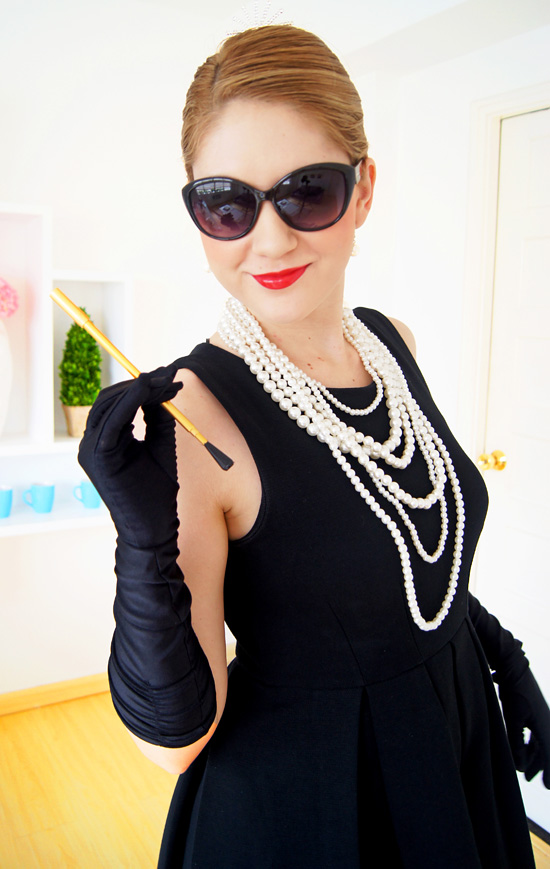 9. Mummy: This DIY mummy costume looks so cool! It is made out of cut up white t-shirts and looks really easy to put together.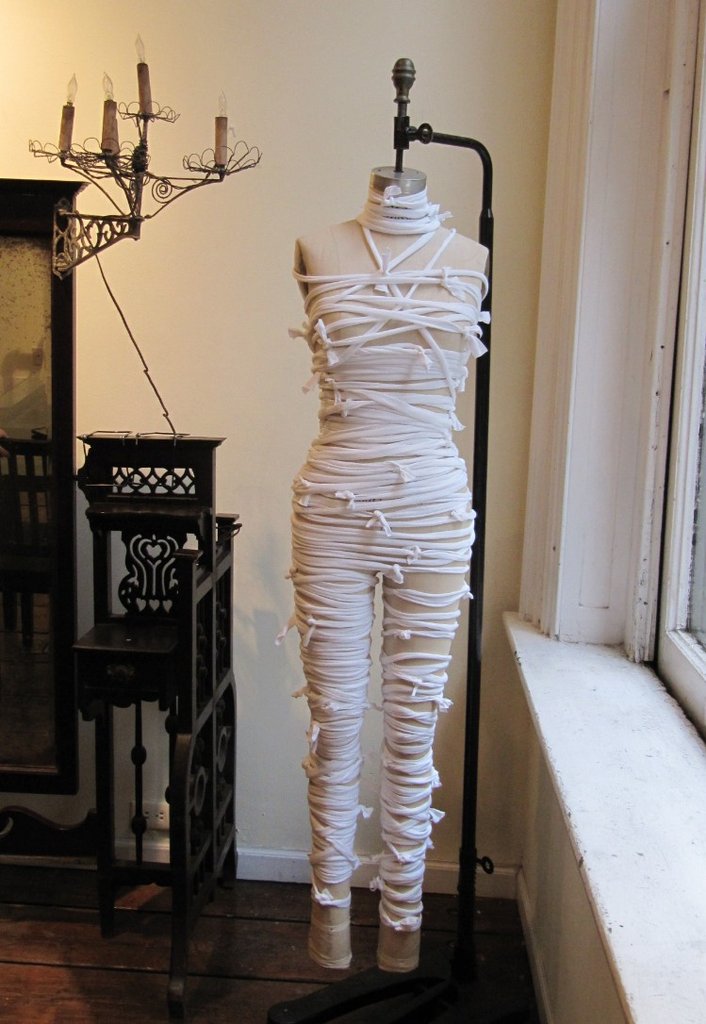 10. Disney princess: This list wouldn't be complete unless it included a Disney princess, right? Well here are three! This tutorial walks you through outfits for Elsa, Arial and Belle. These might be for the more experienced DIYer, as they require a lot of sewing. The end result is so cute, though!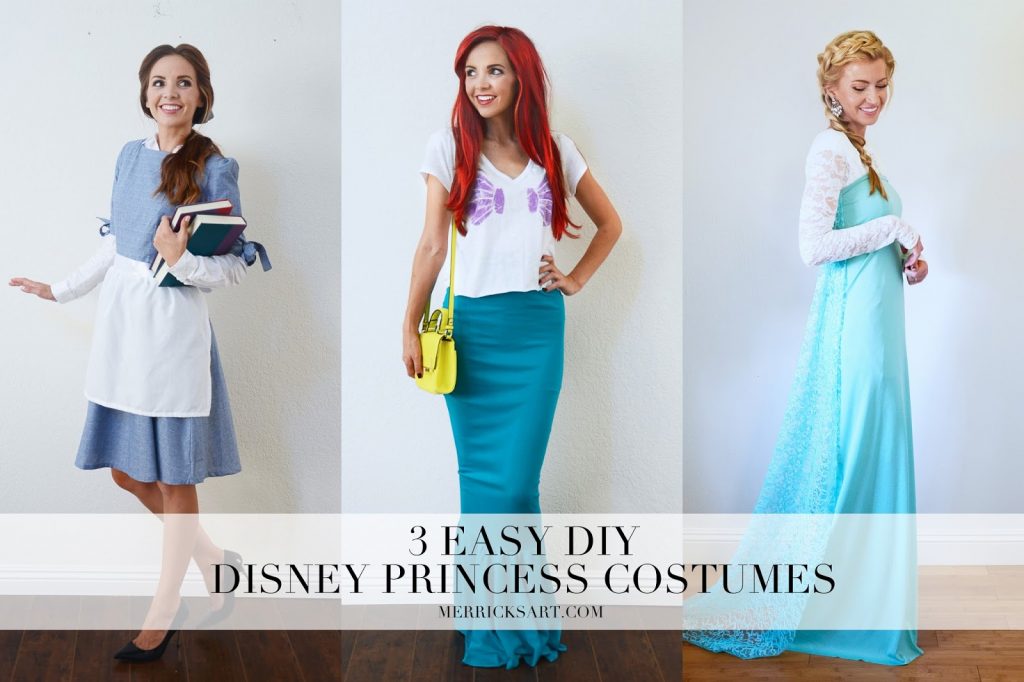 I hope you will share your Halloween costumes with me! I would love to see what you come up with. Send your photos to Val@rivervalleycu.org. For more crafty ideas make sure to check out my blog. Don't forget you can still enter River Valley's 70 Days of Giving for a chance to win a cruise in December. You can enter here.